Guest-Lovitt House B&B
12 Parade Street, Yarmouth, Nova Scotia B5A 3A4
Nestled in the beautiful Yarmouth and Acadian Shores region of Nova Scotia, the Guest-Lovitt House Historical Bed & Breakfast c. 1874 is a perfect haven for traveling professionals, vacationers or honeymooners. Enjoy a complimentary glass of Nova Scotia wine in the widow's watch or outside in the gazebo. Don't miss out on the opportunity to experience a fun and relaxing drive around beautiful historic Yarmouth in our Horseless Carriage, a 1913 Model-T Depot Hack (weather permitting).
Many shops and high-end dining await you along the shore. Take in one of the many museums Yarmouth has to offer, such as the Firefighter's Museum, the Yarmouth County Museum & Archives, or Le Village Historique Acadien/The Historic Acadian Village in Pubnico. Must-see scenic destinations for all visitors are the picturesque Lighthouse at Cape Forchu, the world's smallest working drawbridge, located in Sandford, and the Marble Lady of Chebogue, who can be found at the Chebogue Point cemetery, where many of Yarmouth's founding families are buried.
Cancellation Policy: Must cancel 5 days prior to the day of arrival for a refund of deposit or avoid a credit card charge, if the room is not re-booked.
Accommodations
Our accommodations include four spacious rooms (king, queen, double and twin beds; one with a private balcony and hot tub, one two-bedroom suite) with an ensuite 4-piece bath. Television, DVD player, phone and wireless Internet are available for guests. A full home-cooked breakfast is served from 7 a.m. to 9 a.m.; afternoon tea, coffee and wine are served from 3 p.m. to 4 p.m.
A registered Heritage Property, the house is tastefully decorated with antiques. There is a park-like backyard. Spend a quiet moment in the widow's watch overlooking Yarmouth. Our downtown location allows for easy walking to attractions and amenities. We are a proud member of the Nova Scotia Bed and Breakfast Association. Visa, MasterCard, Discover and American Express are accepted.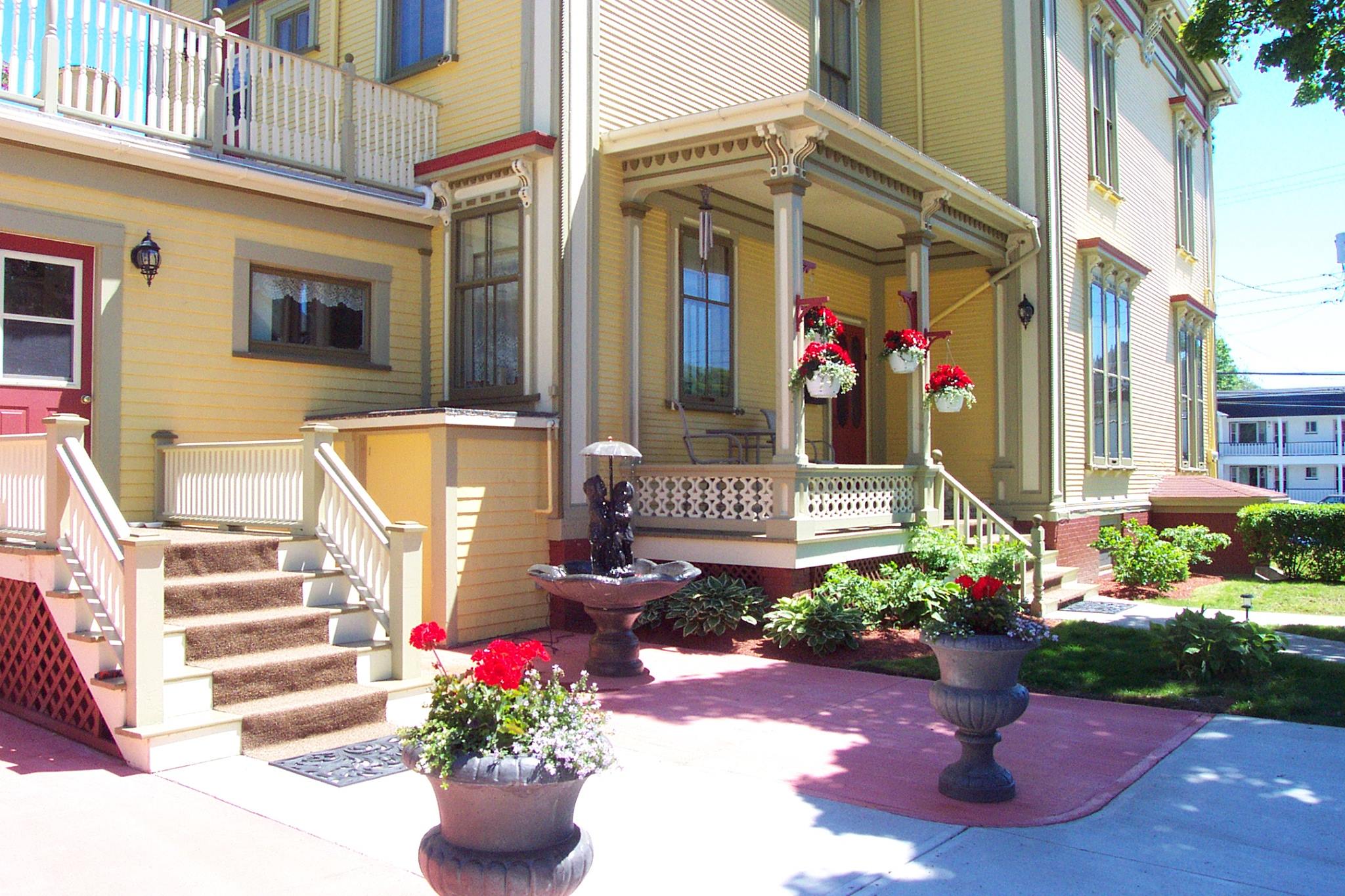 #VisitYAS

to share your photos with our community!