Le phare de Cape Forchu
La vie s'allume dans la région
Côtes acadiennes et Yarmouth
Visitez une attraction phare canadienne : le phare spectaculaire et unique de Cape Forchu. Reconnu pour sa conception « trognon de pomme », ce phare est vraiment sans pareil.
L'expérience Climb the Light (« La montée du phare »)
En 2021, assurez-vous d'ajouter cette toute nouvelle expérience à votre liste des activités incontournables en Nouvelle-Écosse !
Vous avez dorénavant l'occasion de monter dans le seul phare de la province qui est ouverte au public jusqu'à la salle de la lanterne.
Profitez d'une incroyable vue panoramique complète de Cape Forchu, du havre de Yarmouth et de l'océan Atlantique.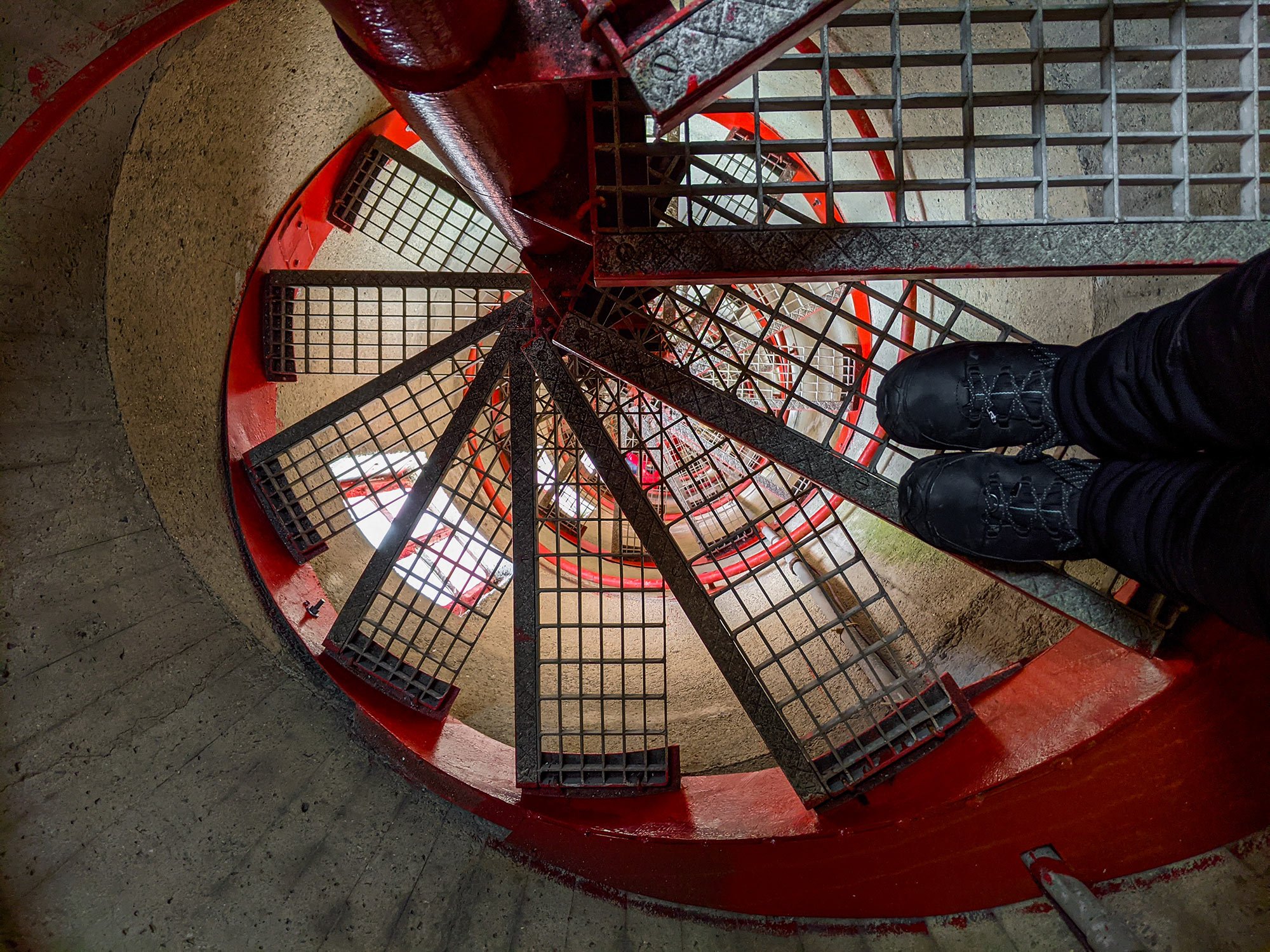 Pendant votre visite au phare de Cape Forchu, vous pourrez explorer le paysage accidenté et profiter des vues à couper le souffle et des couchers de soleil. Promenez-vous à travers le parc Leif Erikson. Il est ouvert 24 heures sur 24, 7 jours sur 7, avec un sentier et un terrain de plus de 19 acres qui entoure le phare.
Vous pouvez également savourer de la chaudrée fraîchement préparée, des guedilles au homard et des bières artisanales et des vins produits localement au café et restaurant sur place The Keeper's Kitchen. N'oubliez pas de faire un tour à la boutique Cape Forchu Gift Shop pour vous procurer des articles fabriqués localement ou un souvenir de votre séjour dans la région Côtes acadiennes et Yarmouth.
Pour mieux vous imaginer ici, à tout moment de l'année, visualisez la webcaméra du phare de Cape Forchu.
Emplacement
1854, Autoroute 304, Cape Forchu.