Tchais vivants (« Quais vivants »)
Craquer pour notre culture (et nos fruits de mer)
Que la région Côtes acadiennes et Yarmouth deviendrait-elle sans l'industrie de la pêche ? Elle fait partie intégrante de la culture de notre région, et maintenant, vous pouvez voir à quoi ressemble une journée typique dans la vie d'un pêcheur. (Votre travail ne sera pas rémunéré, mais vous n'aurez pas non plus à payer pour l'expérience, car Tchais vivants est gratuit !) 
Faites l'expérience d'une démonstration sur un bateau de pêche au homard en exploitation, amarré à divers quais dans la région de Yarmouth. Installez un casier à homard, tenez et ceinturez un homard, et épissez une corde pour aider à la pêche du lendemain. Terminez votre journée dans l'un de nos nombreux restaurants incroyables, et dégustez certains des fruits de mer les plus frais de notre région.
Démonstrations de pêche « Tchais vivants » en 2023
Du 1er juillet au 31 août, de 13 h 30 à 16 h (HNA)
Les Lundi
Emplacement : 35-219, ch. Dennis Point Rd., Pubnico-Ouest-le-Bas (N.-É.) B0W 2M0
Les Jeudi
Emplacement : Ross Durkee Rd., Sandford (N.-É.) B5A 4A9
Les Dimanche
Emplacement : 1854, route 304, Cape Forchu (N.-É.) B5A 4A7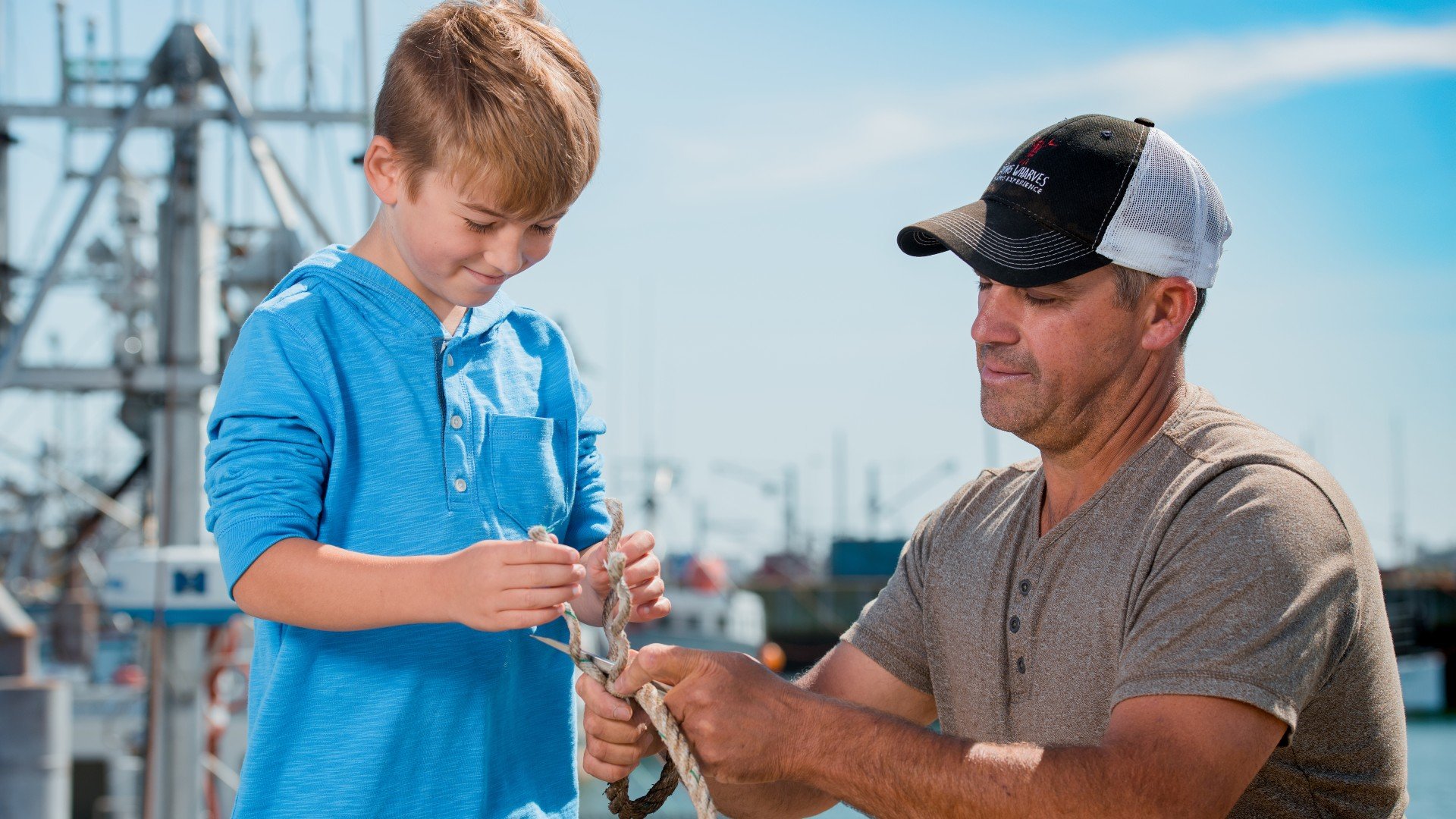 #LivingWharves

to share your photos with our community!