Cape Forchu Lighthouse
Light Up Your Life in
Yarmouth & Acadian Shores
Visit a beacon to Canada: the spectacular and unique Cape Forchu Lighthouse. Renowned for its "apple-core" style design, this is truly a light like no other.
Climb the Light Experience
Make sure to add this brand new experience for 2021 to your Nova Scotia must-do list!
You now have the opportunity to climb the only lighthouse in the province that is open to public tours to the lantern room.
Enjoy an incredible full panoramic view of Cape Forchu, Yarmouth Harbour, and the Atlantic Ocean.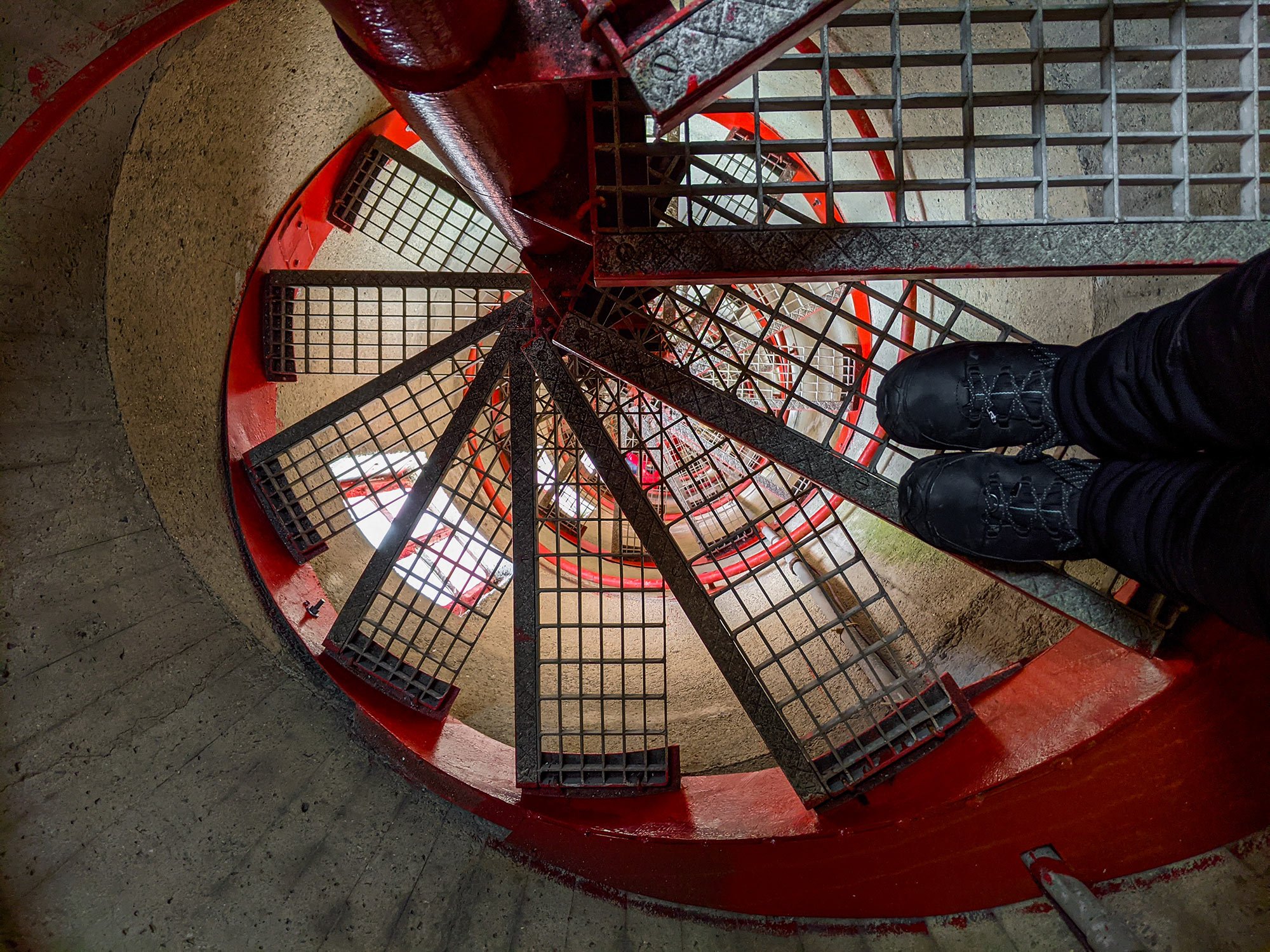 During your time at Cape Forchu Lighthouse, explore the rugged landscape and take in the breathtaking views and sunsets. Take a stroll through Leif Erikson Park; open 24/7 year-round, it features a trail and more than 19 acres of grounds surrounding the lighthouse.
You can also enjoy freshly made chowder, lobster rolls, and local craft beer and wine at The Keeper's Kitchen, the on-site café and restaurant. And be sure to stop by the Cape Forchu Gift Shop for locally made items or a keepsake from your stay in Yarmouth & Acadian Shores.
To better picture yourself here, no matter the time of year, view the Cape Forchu Lighthouse webcam.
Location
1854 Hwy. 304, Cape Forchu.