Living Wharves
Crack into Our Culture (and Seafood)
What would Yarmouth & Acadian Shores be without the fishing industry? It's an integral part of the culture of our region — and now, you can see what it's like to be a fisherman for a day. (Mind you, you won't get paid for your labours, but you won't have to pay for the experience either, since Living Wharves is free!)
Experience a demonstration on a working lobster boat, docked at various wharves around the Yarmouth area. Set a trap, hold and band a lobster, and splice some rope to help with the next day's catch. Finish your day at one of our many incredible restaurants, and enjoy some of our region's freshest seafood.
Living Wharves Fishing Experiences for 2023
July 1 to August 31, 2023, 1:30 PM to 4:00 PM (AST)
Monday 
Location: 35-219 Dennis Point Road, Middle West Pubnico, NS
Thursday 
Sunday 
Location: 1854 Hwy 304, Cape Forchu, NS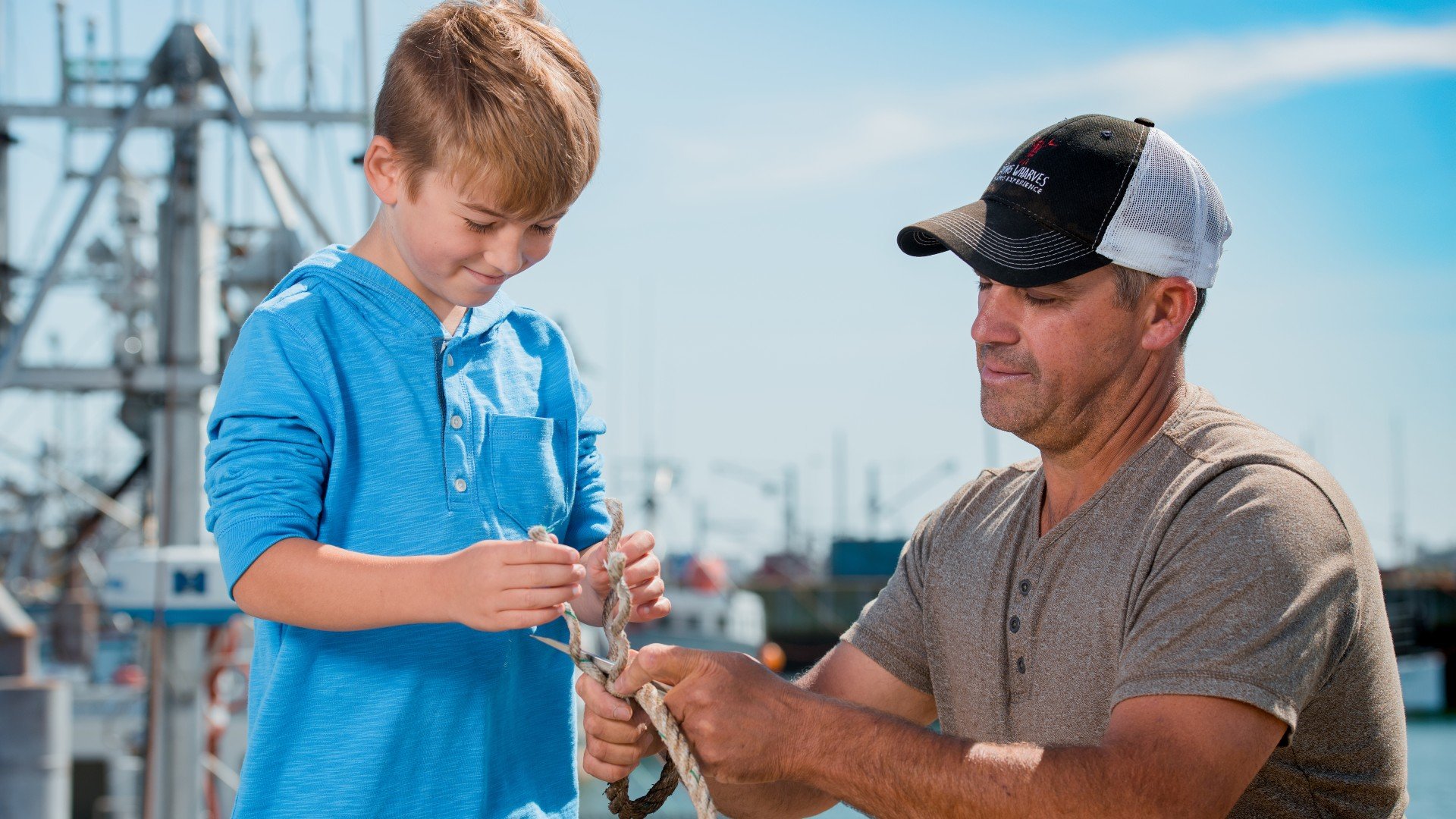 #LivingWharves

to share your photos with our community!