Camper's Haven Campground & Cottages
9700 Highway 3, The Lighthouse Route, Yarmouth, Nova Scotia B5A 5J8
Camper's Haven Campground & Cottages est un terrain de camping ouvert et boisé situé sur le lac Trefry, à 3 milles à l'est de Yarmouth, dans la région Côtes acadiennes et Yarmouth.
Nous proposons un grand éventail d'activités pour toute la famille. Notre clientèle peut se baigner et pêcher dans le lac Trefry, un lac de 30 acres alimenté par des sources et ensemencé de truites chaque année. Visitez notre site web pour connaître les détails des activités prévues qui ont été organisées pour notre clientèle.
La ville et ses environs offrent une variété d'activités aux visiteurs. Il y a cinq terrains de golf à moins d'une heure de route, de beaux parcs, des promenades historiques, des villages de pêche, des musées, de grands magasins, des restaurants et plus encore. Parmi les attractions à proximité, on retrouve le Sweeney Fisheries Museum (« Musée de la pêche Sweeney »), la visite guidée historique du port et des maisons de capitaines de Yarmouth, Yarmouth County Museum (« Musée du comté de Yarmouth »), Firefighters' Museum of Nova Scotia (« Musée des pompiers de la Nouvelle-Écosse ») et le phare de Cape Forchu.
Nous acceptons les cartes Visa, MasterCard et Direct Debit.
Hébergement
165 emplacements pour la nuit (branchement électrique : 15/30/50 ampères, raccordement à l'eau, raccordement aux égouts)

emplacements pour gros véhicules

emplacements pour tentes sans service

roulottes et chalets à louer

toilettes à chasse d'eau

douches gratuites

toilettes

buanderie

station de vidange

fournitures de camping

accès gratuit à l'Internet sans fil
Les aménagements spéciaux comprennent une piscine à chauffage solaire, un bain à remous pour adultes, des aires de jeux pour enfants, une télévision, un système de jeux vidéo, une salle d'arcade, une table de ping-pong, un terrain de jeu de palets, des jeux de fléchettes, un « chip-n-putt » à 9 trous, un mini-putt, du volleyball et du soccer, la baignade dans le lac, la pêche, des sentiers de randonnée et de cyclisme ainsi que des activités planifiées pour les enfants et les adultes (juillet et août). Les animaux domestiques sont autorisés s'ils sont tenus en laisse.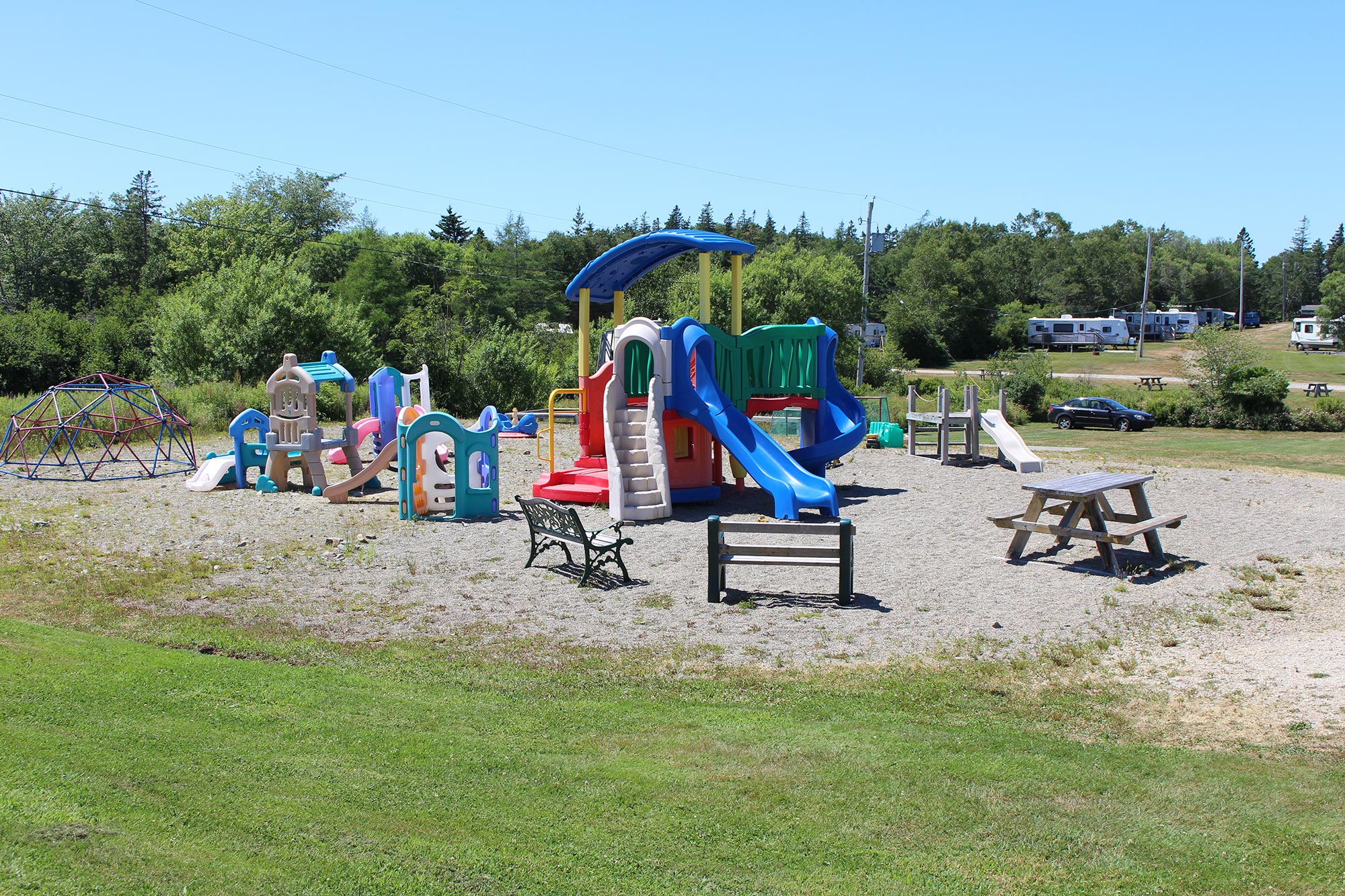 #VisitYAS

to share your photos with our community!