dav
Trout Point Lodge
189 Trout Point Road, East Kemptville, Nova Scotia B5A 5X9
Trout Point Lodge est situé à Kemptville dans la région Côtes acadiennes et Yarmouth, à environ 55 km de Shelburne. Il s'agit du seul membre de la Nouvelle-Écosse de l'organisation « Small Luxury Hotels of the World ». Trout Point Lodge a en outre été sélectionné comme le premier hôtel Starlight certifié au monde par la fondation Starlight, partenaire de l'UNESCO !
Disposé de telle sorte que chaque chambre et chaque chalet offre une vue sur l'eau, Trout Point vous permet d'oublier les soucis du monde extérieur et de vous détendre. Notre site féerique et nos logements spacieux vous permettront de passer des vacances néo-écossaises reposantes et réparatrices.
Nous acceptons Visa, MasterCard, American Express, Discover et Union Pay.
Politique d'annulation : les pénalités varient de 10 à 100 % de la valeur de la réservation, en fonction de la date d'annulation. Les annulations effectuées dans les 7 jours précédant l'arrivée prévue entraîneront une pénalité de 100 %.
Expériences
Trout Point Lodge propose des expériences de vacances néo-écossaises singulières, notamment des aventures en plein air, avec l'observation de baleines, le kayak en mer, les plages, les villes historiques et d'excellents terrains de golf à proximité. La cuisine de Trout Point fut le premier restaurant au Canada à recevoir une reconnaissance internationale pour sa durabilité, grâce à l'attribution d'un classement trois étoiles par la Sustainable Restaurant Association (SRA) basée au Royaume-Uni en 2013 (équivalent des étoiles Michelin en matière de durabilité). Un déjeuner luxueux est servi de 8 h à 10 h. Les options de dîner comprennent des pique-niques gastronomiques et des paniers-repas, ou vous pouvez commander à partir de leur délicieux menu du dîner. Les soupers de la table d'hôte gastronomiques, qui changent tous les jours, sont composés de 4 plats, mais peuvent également être composés de 3 ou 5 plats sur demande. Trout Point Lodge a un excellent programme de vins et a reçu le prix d'excellence du Wine Spectator Award for Excellence depuis 2009.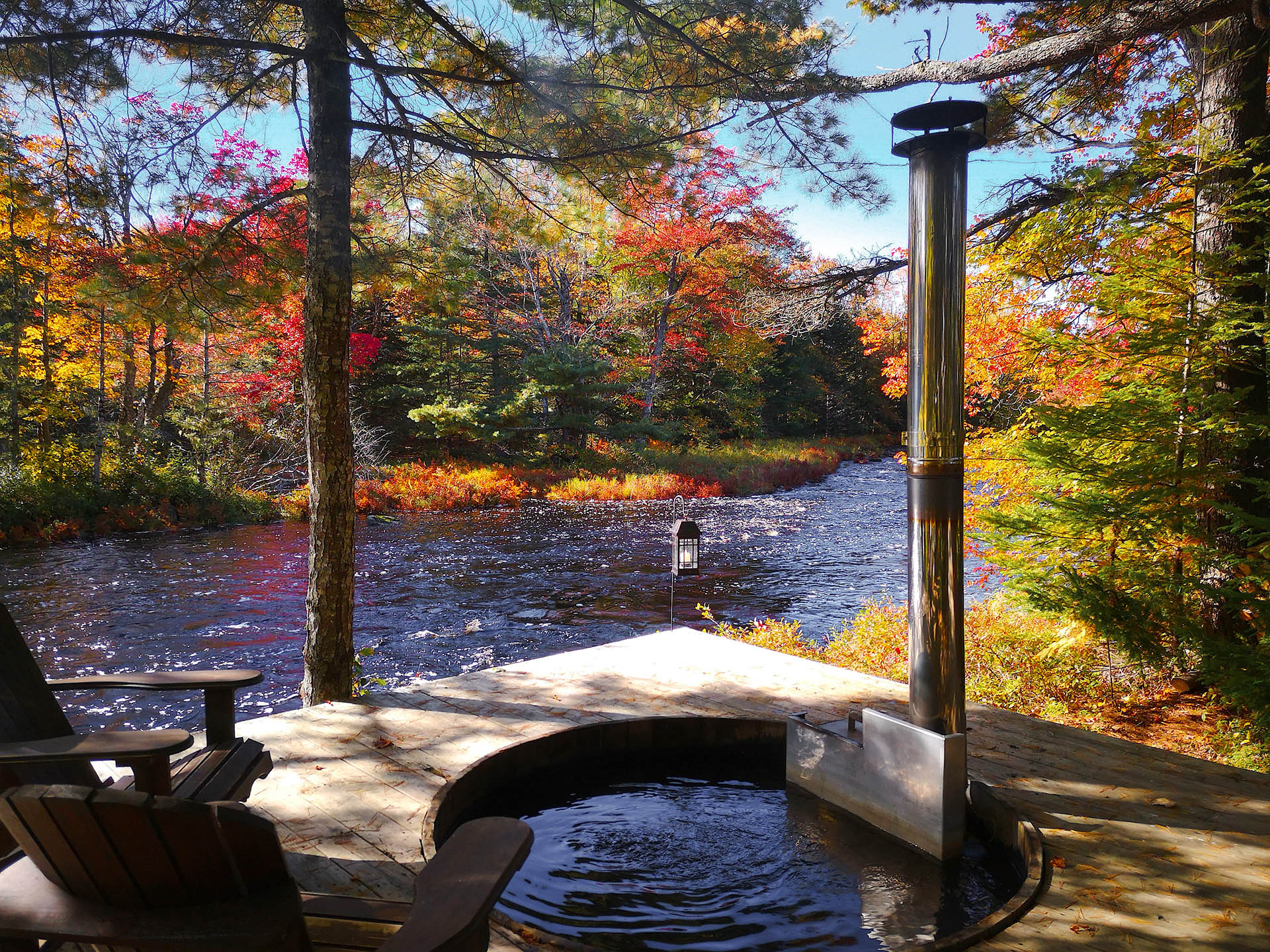 Escapades
Chaque séjour offre des possibilités infinies d'aventures guidées et non guidées dans la nature, comme le kayak et le canot, la randonnée, les safaris dans la nature, la baignade dans les lacs et les rivières, l'observation des étoiles et le vélo de montagne. Parmi les autres attractions à proximité, citons la réserve naturelle de Tobeatic, le parc national de Kejimkujik, Digby Neck pour l'observation des baleines, le phare de Cape Forchu à Yarmouth et les terrains de golf de Pubnico, Clyde River, Clare, Digby Pines et Yarmouth.
Les logements comprennent onze suites et une maison de vacances au bord du lac, toutes avec des salles de bains attenantes de 4 pièces, des baignoires extra profondes, certaines suites avec cheminée, poêle à bois, balcon ou terrasse. Le déjeuner est servi de 8 à 10 heures. Nous proposons également des programmes d'appréciation de la cuisine et du vin.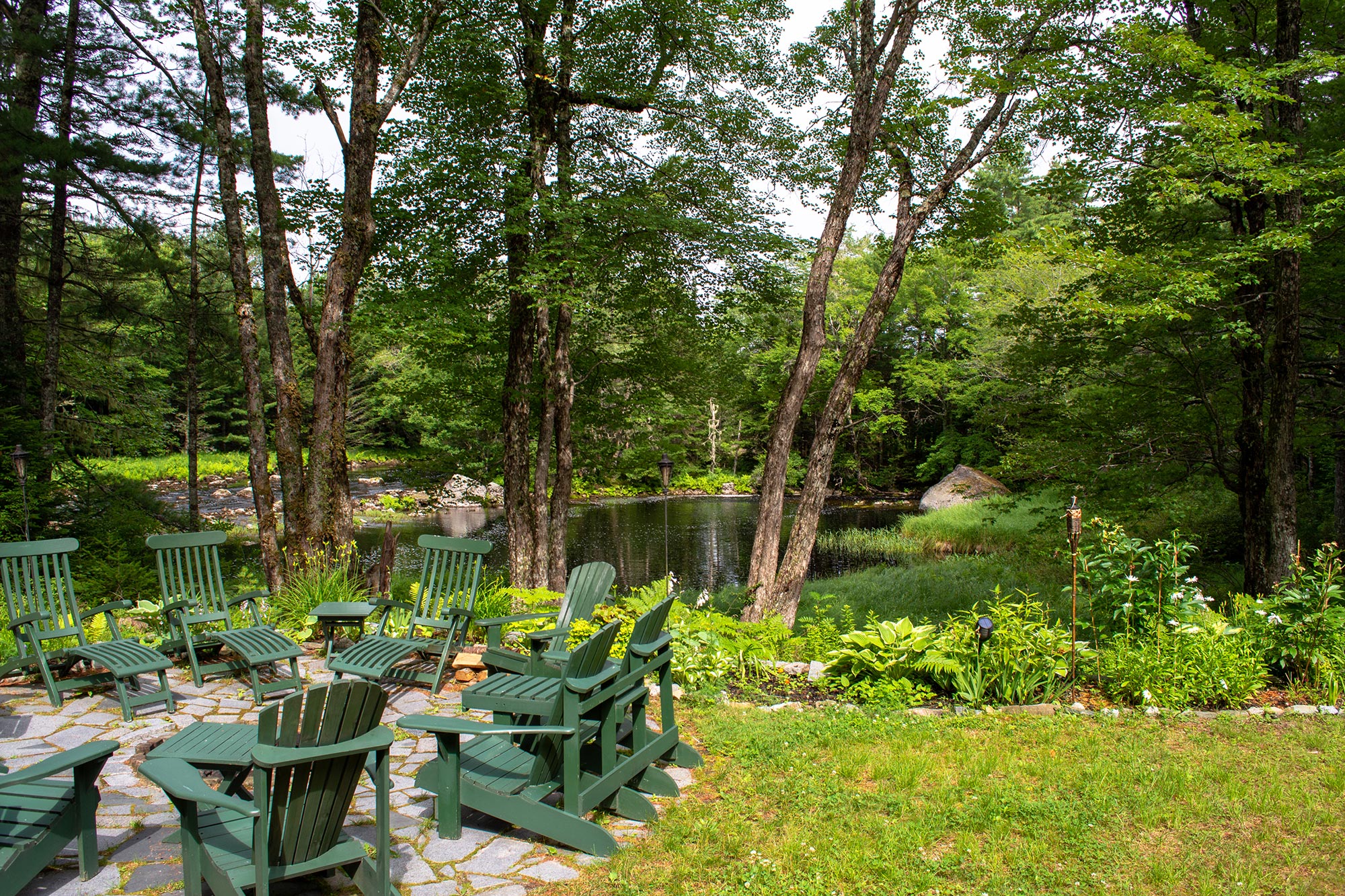 #VisitYAS

to share your photos with our community!