New Age Inn
518 Highway 1, Dayton, Nova Scotia B5A 4A5
Whether you are starting or finishing your vacation, the quality and comforts of the New Age Inn makes it an ideal stop on your journey. It offers a wide selection of clean, quiet, and comfortable deluxe guest rooms to meet your needs, and each guest room includes 2 double beds, microwave, fridge, and free Wi-Fi, as well as hardwire Internet.
Its convenient location allows quick access to both historic downtown Yarmouth, as well as the beautiful South Shore of Nova Scotia. This family-owned motel is just minutes away from downtown Yarmouth and the ferry terminal, and is situated along the Evangeline Trail (#1 HWY) — a scenic drive along with Lake Milo & Doctors Lake, which New Age Inn overlooks.
The New Age Inn is on 5 acres of spacious grounds with direct access to a convenient walking, biking, and ATV trail fit for all-season outdoor activities.
Other motel amenities include guest laundry, outdoor fire pit, coffee/tea room, telephones, free fax & photocopy services, free local calls. Ironing board & hairdryers are also available. Breakfast (a la carte) is available at a minimal charge. The executive/honeymoon suite includes a private double whirlpool room and a flat-screen TV.
Pets are allowed (extra fee). The motel is within walking distance of 2 restaurants, the Nova Scotia Art & Crafts Gallery, and a convenience store. The staff will be happy to direct you to various attractions and activities, ensuring you do not miss any of Nova Scotia's fabulous sights!
The New Age Inn also has an extra-large paved parking area for larger vehicles or trailers at no charge.
Features
17 motel units (Q, D & S; most no-smoking)
3-pc (S) or 4-pc bath
Remote CBTV & phone
Honeymoon/executive suite with double whirlpool and sunken living room
Breakfast available
Current exchange on US$
Hiking/biking trail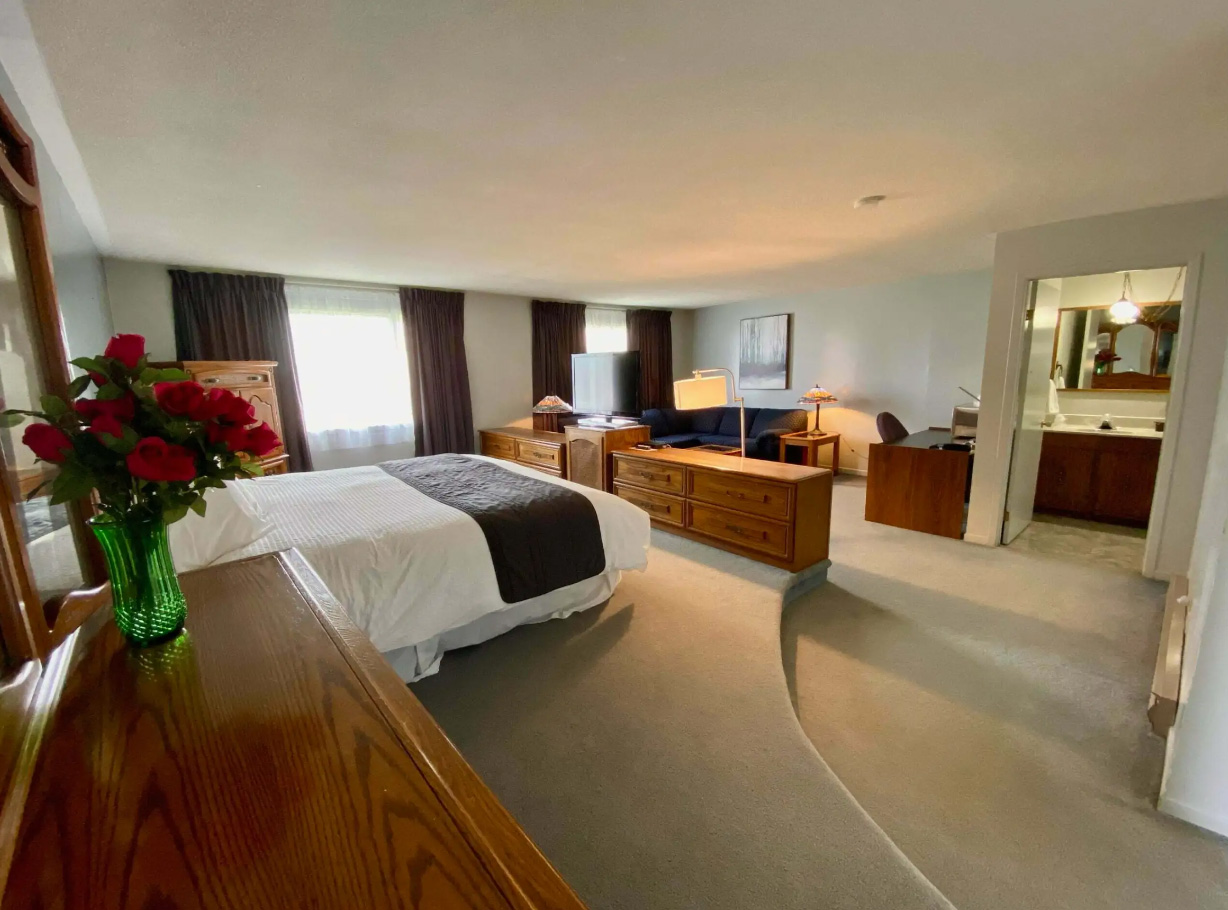 #VisitYAS

to share your photos with our community!